Back to All News Articles
Quality or quantity: Applying for jobs in a competitive job market
Posted almost 2 years ago by Julia Williams
With less jobs available in the market due to sectors collapsing or still experiencing recovery following lockdown, and more available candidates following redundancy and the desire to change jobs, the job market is as competitive as ever.
This is our thirteenth year in industry, and by no means will be our first recession. We have seen this environment before and we recognise that as job seekers you are likely to be feeling frustrated by a lack of progress with your job search. This often results in a tendency to apply to anything and everything to satisfy needs.
Over the course of the past month on our busiest days we have seen as much as a 100-200% increase in job seekers viewing and applying for roles compared with January, especially amongst more junior level roles. And whilst we are managing these as efficiently as possible, we are concerned that some applicants may not be managing their job search as effectively as they can.
​
What is better quality or quantity?
Whilst there are arguments for both, applying to as many jobs as possible to fulfil a quota is unlikely to grant you a sense of satisfaction in managing your time whilst unemployed, nor is it likely to lead to highly tailored and effective applications.
Whilst we encourage you to apply to as many jobs as are appropriate for you, the key word is appropriate.
Apply for roles which suit your needs and talents
You may be silently screaming "but I need money" at your screen.
We recognise that earning is a priority. However, your ability to attract employers could be limited by applying to roles which do not suit your skill set or you lack motivation to succeed within.
In applying to roles we are encouraging all candidates, regardless of level, to only apply for jobs which they effectively match with. This can include a range of elements like skill sets and transferrable skills, career background, industry background and even personal passions and hobbies.
In short, if you don't feel some kind of emotive or logical pull to the job description you are reading, question your motives behind applying for the role and ask "do I really want this?".

Tailor your applications
Whilst you may believe having a blanket copy of your CV or cover letter will save you time, in reality it is likely to be ineffective in securing you the job you want.
You have probably heard all of this before, but consider it this way. You are an employer, you have just sifted through the countless applications of people who used a generic method of applying. Nothing is standing out, you are probably tired and thinking of giving in for the day, and then, the final application you read speaks to you almost as though the applicant knew what you were looking for.
It is obvious that tailoring your applications can make you stand out from those who fail to, but knowing how can often be difficult.
In approaching this we recommend you download our "enhancing your applications" report by clicking here. But above all, research the company and when writing ensure you are speaking directly to them and their services, be specific and relate your application to the job description, promoting your successes and what makes you or the role stand out.
I am new to the job market. How can I compete?
July and August are interesting periods in recruitment. As a range of new university graduates and college students enter the market the demand for entry and junior level roles increases.
Unfortunately, younger and less experienced candidates are likely to be most impacted by the effects of Covid-19, with firms reportedly reducing the volume of entry level roles by up to a quarter as they opt to focus on current teams and internal issues.
Whilst this is concerning news for the classes of 2020, there are things which you can do to make yourself more noticeable to employers.
It is important to get the basics right as a starting point, so if you haven't viewed our "enhancing your applications" report you can download it by clicking here.
Outside of tailoring your applications and applying for roles which you are suitable for there are two other options you may consider.
​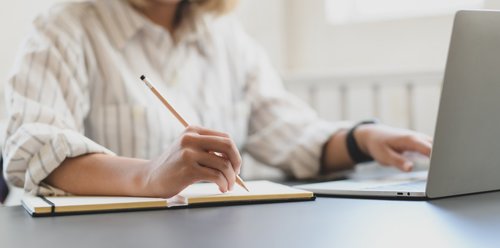 ​
Firstly, just because you are unemployed does not mean you cannot keep expanding your skillset through education or voluntary work. We recently wrote a blog on how you can upskill yourself remotely, with links to online networking events and tools which you may use to enhance your digital and technical skills. However, there are many tools available in the market and we encourage you to undertake some research to find ones which are most likely to benefit your career.
In addition to expanding your knowledge, you may want to look further afield in terms of where you are applying and what for. We encourage you to maintain meaning behind your applications, but also consider looking into working with SMEs and start-ups. Though the pay may not be what you would get from a larger organisation, you are likely to be exposed to a variety of business areas meaning you can develop a broader range of skills and experience. Alternatively, you may want to look into other job roles, where you hold transferrable skills. For instance, those with a small background in digital marketing may find applying for entry level PPC roles could be beneficial in the long run.
​
We appreciate that over the next few months as furlough rolls to a close the job market is likely to become even more competitive, but at all stages we advise that you follow our guidance. Even though there are more candidates in the market, employers are still seeking a very specific type of candidate, and it is therefore important that you put yourself across in the best possible way.
You can browse our latest job openings or get in touch with us if you need some additional guidance. As we are handling an increased volume of applications at the moment, we do ask that you be patient as we review each application, doing our best to contact you within 5 working days.
Image credit
Header: Photo by Pixabay from Pexels
Image 1: Photo by Andrea Piacquadio from Pexels
Image 2: Photo by bongkarn thanyakij from Pexels​