SEO Manager
As an SEO Manager you are whole responsible for the management and development of a client relationship and timely delivery of SEO campaigns. You sit perfectly between the client and technical team, regularly meeting and guiding the client on search engine optimisation and how this best fits into broader digital strategy.
Day to day you are responsible for management of the clients paid and natural search engine campaigns. Overseeing onsite and offsite SEO, key word research and google ad words. You will offer advice and guidance to clients on best practice of SEO and also given them effective solutions to their search challenges giving them the best possible opportunity to increase traffic to their site.
As an SEO Manager you will lead with the client relationship and management of campaign whilst also guiding SEO analysts, SEO executives and working closely with content writers, social executive and online PR professionals.
This is a key role in any digital marketing team and will require someone with a number of years SEO experience, additional digital marketing experience will also be beneficial.
Salary wise outside of London the role generally pays between £34,000 to £42,000 depending on regional variance and level of experience.
Staffordshire
We couldn't limit our ethos for being a recruitment company who do things the right way to one location. That just wouldn't be fair!

We seek to work with everyone from independent start-ups to globally renowned businesses across Staffordshire, supplying them with the best marketing, PR, Creative and Sales talent.

A growing hub of activity in the West Midlands county, Staffordshire is home to Stoke-on-Trent, Stafford, Cannock and Tamworth. It boasts a wide variety of businesses from marketing & communications agencies to property and interiors brands, alongside professional service organisations to name just a few of its fantastic businesses.
​
Top skills in demand in Staffordshire (well according to us anyway):
Staffordshire has strong demand for marketing, digital and communication skillsets. These are some of the most popular roles we work in partnership with clients on.

Marketing + Digital Marketing Specialists

Account Handling

Product Management

Public Relations

Brand management

SEO

PPC/Paid Advertising
​
What are salaries in Staffordshire like?
Providing a benchmarker for salaries, our Midlands salary surveyis the perfect tool for those based in Staffordshire to gain an idea of what the market is offering.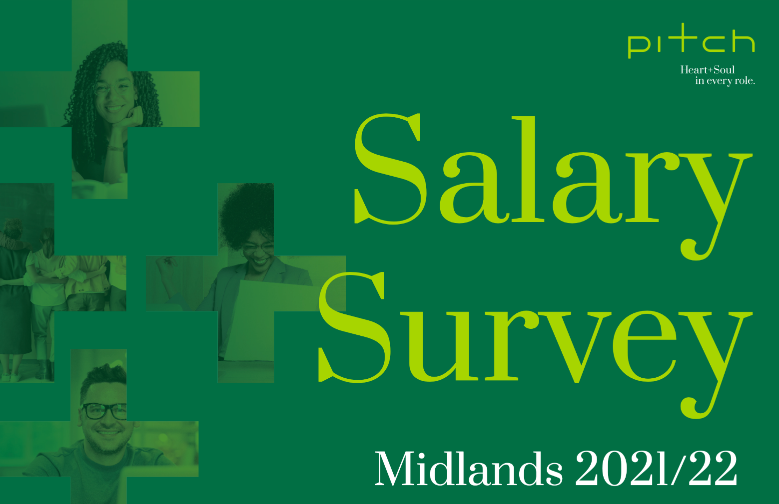 ​