Senior Brand Manager
A Senior Brand Manager working for an FMCG food or drinks business will sit within the marketing team and manage a portfolio of brands. A Senior Brand Manager will report into a Marketing Manager, Marketing Controller or Head of Marketing and works closely with the wider commercial team (Category/Sales/NPD/Innovation). They will own the P&L for marketing spend and develop, implement and review a marketing and communications strategy that will deliver success against business objectives. The Senior Brand Manager will work with external design agencies and also be responsible for spearheading the success of a new product range, considering multiple routes to market, whilst ensuring a best in class approach to marketing and brand management is followed. Their market strategy is heavily focused on both above the line (ATL) and below the line (BTL) techniques as well as driving communications via online channels.
A Senior Brand Manager working for an FMCG brand or business will have a proven track record in brand management and will be a full mix marketer, leveraging all traditional and online channels. They will be both creative and commercial, and able to spot genuine opportunities in the marketplace. They will have strong communication skills and be prepared to challenge the status-quo, whilst forging strong working relationships with internal and external stakeholders.
Salary wise the role generally pays between £45,000 to £60,000 depending on regional variance and level of experience.
Staffordshire
We couldn't limit our ethos for being a recruitment company who do things the right way to one location. That just wouldn't be fair!

We seek to work with everyone from independent start-ups to globally renowned businesses across Staffordshire, supplying them with the best marketing, PR, Creative and Sales talent.

A growing hub of activity in the West Midlands county, Staffordshire is home to Stoke-on-Trent, Stafford, Cannock and Tamworth. It boasts a wide variety of businesses from marketing & communications agencies to property and interiors brands, alongside professional service organisations to name just a few of its fantastic businesses.
​
Top skills in demand in Staffordshire (well according to us anyway):
Staffordshire has strong demand for marketing, digital and communication skillsets. These are some of the most popular roles we work in partnership with clients on.

Marketing + Digital Marketing Specialists

Account Handling

Product Management

Public Relations

Brand management

SEO

PPC/Paid Advertising
​
What are salaries in Staffordshire like?
Providing a benchmarker for salaries, our Midlands salary surveyis the perfect tool for those based in Staffordshire to gain an idea of what the market is offering.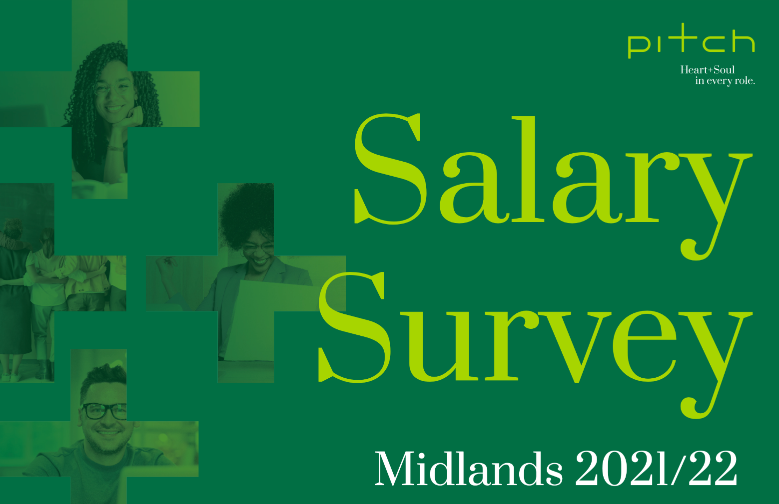 ​