Senior National Account Manager
Working in a fast-paced FMCG food or drinks manufacturer, the role of Senior National Account Manager sits within the commercial sales team and will report into the Sales Controller, Commercial Controller or sometimes Sales Director. Whilst Senior National Account Managers are the day to day contact for the retail client, managing the profit and loss (P&L) for their branded or own label (private label) category portfolio, they also tend to have a team reporting into them or National Account Managers. The products they sell could be made up of fresh & chilled, dairy, frozen, ambient, confectionary, snacking, soft drink of alcoholic drink consumer goods dependant on the FMCG client they are employed by.
A Senior National Account Manager may work with Top 4 Grocery supermarket clients such as Tesco, Sainsbury's, Morrisons or Asda. They could also be responsible for the joint business plans (JPB) within the convenience, high street, discounter, out of home (OOH) or food service channels, managing relationships with retailers such as Co-op, Mccoll's, Booker, Nisa, Costcutter, Poundland, Boots, Spar, Londis or Budgens. A National Account Manager may also manage premium or luxury grocery retailer accounts such as Waitrose or Marks & Spencer (M&S).
The role is one that is more strategic then that of a National Account Manager or Commercial Manager, however still generally requires regular face to face contact offsite with the grocery retail clients, as well as delivering presentations as part of the pitch process.
Employers tend to prefer candidates with FMCG experience as they will be used to the fast paced work environment as well working with specific grocery retailers.
Salary wise the role generally pays between £58,000 to £70,000 depending on regional variance and level of experience.
Birmingham
We couldn't limit our ethos for being a recruitment company who do things the right way to one location. That just wouldn't be fair!

We seek to work with everyone from independent start-ups to globally renowned businesses across Birmingham, supplying them with the best marketing, PR, Creative and Sales talent.

At the heart of the West Midlands, Birmingham is where Pitch first made its mark in a city brimming with culture - it is the UK's second city after all. A melting pot of start-ups and established businesses, Birmingham is home to a variety of agencies, financial & professional service organisations and renowned educational institutions. Birmingham also supports a strong manufacturing & engineering heritage which continues to thrive today.

Top skills in demand in Birmingham (well according to us anyway):

Birmingham has strong demand for marketing, digital and communication skillsets. These are some of the most popular roles we work in partnership with clients on.
Content Specialists

Account Handling/Management

Designers (Graphic, Digital)

Marketing + Digital Marketing Specialists

Public Relations

Project Management

SEO

PPC/ Paid Advertising

​What are salaries in Birmingham like?

Providing a benchmarker for salaries, our Midlands salary survey is the perfect tool for those based in Birmingham to gain an idea of what the market is offering.
​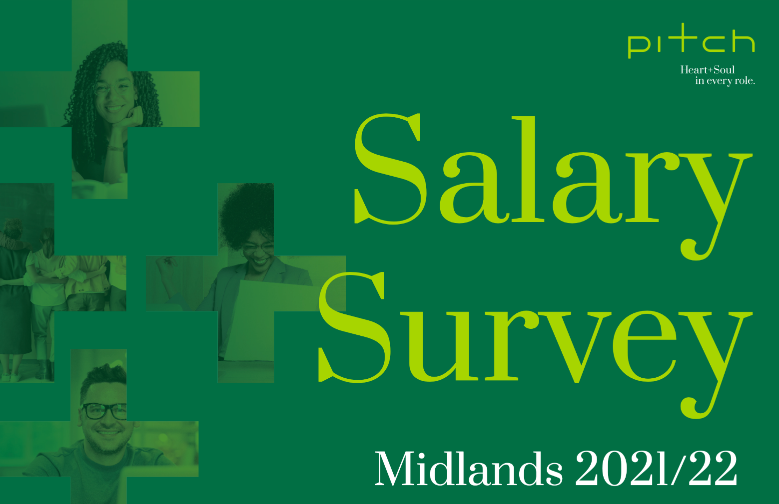 ​
​