Social Media Executive
The role of a Social Media Executive will involve collating, curating and publishing content for social media channels, whether that be copy, imagery or video. Social Media Executives also act as moderators for all user-generated content, engaging with audiences and ensuring all interactions remain on brand.
The role may also involve a basic level of SEO to increase visibility to the the company's target audience.
As the role involves the use of engaging content, some Social Media Executive positions require writing skills, adapting style and tone of voice to the desired audience.
Many people have an everyday exposure and/or interest in social media, so employers look for a much more commercial understanding of social media channels when shortlisting candidates, along with evidence of working on social media activity for a brand or clients. To be considered, employers will want to see proven track record of involvement with the design, implementation and evaluation of social media campaigns for clients/brands. Other required skills might include SEO, content writing skills and basic graphic design capabilities.
Salary wise outside of London the role generally pays between £19,000 to £28,000 depending on regional variance and level of experience.
Staffordshire
We couldn't limit our ethos for being a recruitment company who do things the right way to one location. That just wouldn't be fair!

We seek to work with everyone from independent start-ups to globally renowned businesses across Staffordshire, supplying them with the best marketing, PR, Creative and Sales talent.

A growing hub of activity in the West Midlands county, Staffordshire is home to Stoke-on-Trent, Stafford, Cannock and Tamworth. It boasts a wide variety of businesses from marketing & communications agencies to property and interiors brands, alongside professional service organisations to name just a few of its fantastic businesses.
​
Top skills in demand in Staffordshire (well according to us anyway):
Staffordshire has strong demand for marketing, digital and communication skillsets. These are some of the most popular roles we work in partnership with clients on.

Marketing + Digital Marketing Specialists

Account Handling

Product Management

Public Relations

Brand management

SEO

PPC/Paid Advertising
​
What are salaries in Staffordshire like?
Providing a benchmarker for salaries, our Midlands salary surveyis the perfect tool for those based in Staffordshire to gain an idea of what the market is offering.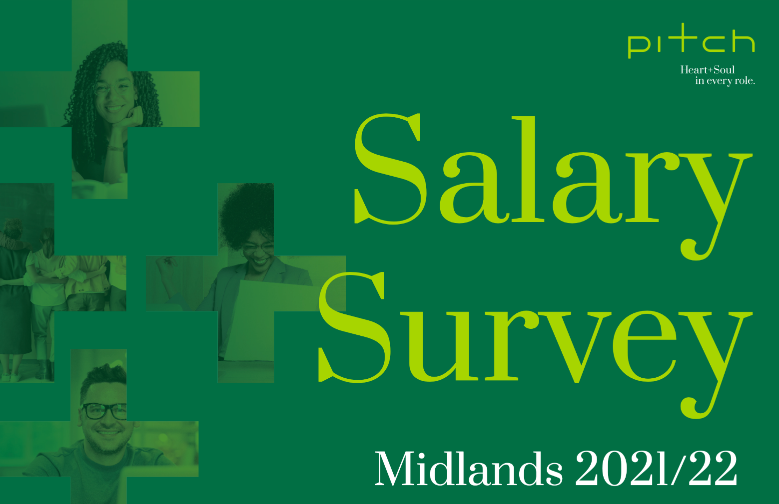 ​