Studio Manager
Studio Managers play a key role in the day to day management of the design studio. They have overall responsibility for the smooth running of the creative studio as a whole (both technically and logistically).
Generally the role involves:
- Ensuring all briefs are allocated in the studio based on individuals' strengths and skills
- Creating a workflow structure, reviewing daily work schedules of the creative department
- Ensuring work is delivered on deadline, compiling studio schedules
- Updating studio schedules regularly
- Keeping all departments informed about project status
- Resource management, bringing in freelance support as required
Studio Managers require excellent communication skills and both tact and influencing capability in order to ensure everyone in the studio is happy and working as efficiently as possible. They will have experience with studio management software, proven leadership skills and ability to meet deadlines in a stressful environment, whilst motivating a team with a wide variety of skill sets.
Salary wise outside of London the role generally pays between £30,000 to £45,000 depending on regional variance and level of experience.
Birmingham
We couldn't limit our ethos for being a recruitment company who do things the right way to one location. That just wouldn't be fair!

We seek to work with everyone from independent start-ups to globally renowned businesses across Birmingham, supplying them with the best marketing, PR, Creative and Sales talent.

At the heart of the West Midlands, Birmingham is where Pitch first made its mark in a city brimming with culture - it is the UK's second city after all. A melting pot of start-ups and established businesses, Birmingham is home to a variety of agencies, financial & professional service organisations and renowned educational institutions. Birmingham also supports a strong manufacturing & engineering heritage which continues to thrive today.

Top skills in demand in Birmingham (well according to us anyway):

Birmingham has strong demand for marketing, digital and communication skillsets. These are some of the most popular roles we work in partnership with clients on.
Content Specialists

Account Handling/Management

Designers (Graphic, Digital)

Marketing + Digital Marketing Specialists

Public Relations

Project Management

SEO

PPC/ Paid Advertising

​What are salaries in Birmingham like?

Providing a benchmarker for salaries, our Midlands salary survey is the perfect tool for those based in Birmingham to gain an idea of what the market is offering.
​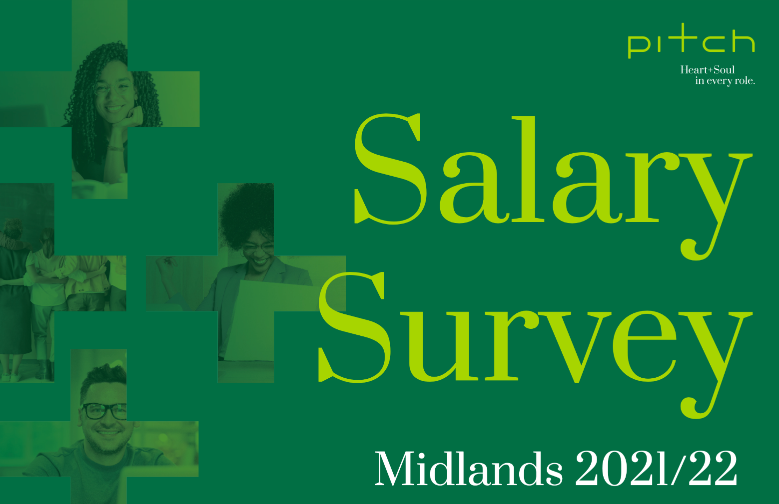 ​
​