Traffic Manager
Traffic Managers are responsible for people and project management through the agency to maximise the efficiency of the agency's workflow.
Traffic Managers will work with every department within an agency using the latest software tools to create and maintain a streamlined and dynamic work flow process on a day to day basis. As such the Traffic Manager will work with account management, project management, creative, technical and production teams to ensure all work is accurately forecast, and resource requirements are known in advance.
They will allocate all new job briefs, job requests and SLA requests to design, development and production teams as required. They will also work with heads of design, development and project management to ensure all design, development and project management resources are effectively scheduled.
This will involve running weekly workflow planning meetings with business unit heads and providing status reports to management.
Traffic Managers are crucial facilitator in ensuring effective resource utilisation via:
Planning current resource utilisation and shifting resource around to achieve deadlines
Daily reprioritisation of resources to ensure ad-hoc changes are managed and followed through
Making sure the above changes are well thought through, understanding the consequences for the business and communicating these to the appropriate people
Proactive in developing solutions which enhance the overall workflow process
Salary wise outside of London the role generally pays between £28,000 to £40,000 depending on regional variance and level of experience.
Staffordshire
We couldn't limit our ethos for being a recruitment company who do things the right way to one location. That just wouldn't be fair!

We seek to work with everyone from independent start-ups to globally renowned businesses across Staffordshire, supplying them with the best marketing, PR, Creative and Sales talent.

A growing hub of activity in the West Midlands county, Staffordshire is home to Stoke-on-Trent, Stafford, Cannock and Tamworth. It boasts a wide variety of businesses from marketing & communications agencies to property and interiors brands, alongside professional service organisations to name just a few of its fantastic businesses.
​
Top skills in demand in Staffordshire (well according to us anyway):
Staffordshire has strong demand for marketing, digital and communication skillsets. These are some of the most popular roles we work in partnership with clients on.

Marketing + Digital Marketing Specialists

Account Handling

Product Management

Public Relations

Brand management

SEO

PPC/Paid Advertising
​
What are salaries in Staffordshire like?
Providing a benchmarker for salaries, our Midlands salary surveyis the perfect tool for those based in Staffordshire to gain an idea of what the market is offering.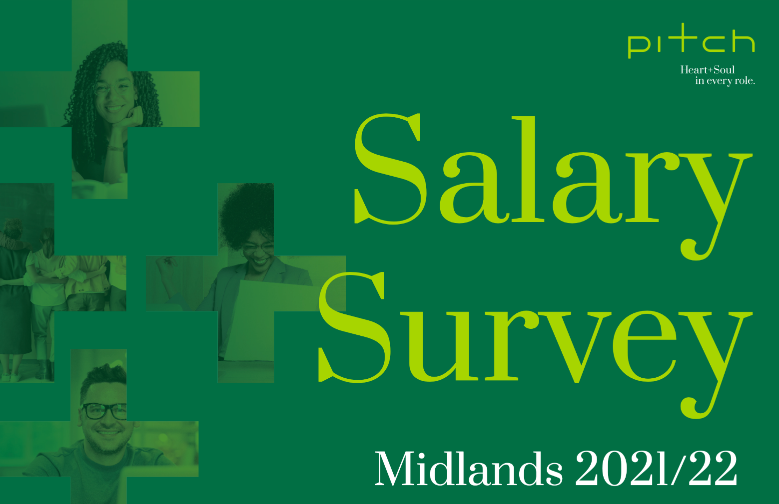 ​