Web Developer
Back-end Web Developers are responsible for server-side web application and integration of the work front-end web developers do. They will write web services and APIs used by front-end developers. Working closely with marketing and design functions they will use test sites to see which ideas best suit the brief.
Using reliable code, they will build the framework considering UI, cross-browser compatibility, general web functions and standards.
Depending on the platforms used by the company or its clients, The Developer will need to be proficient in one or several languages such as PHP, Python, Ruby, Java, .NET, or JavaScript.
A Web Developer will need a good understanding of server-side CSS preprocessors, accessibility and security compliance as well as authentication between multiple systems and servers.
With the growing use of tablets and smartphones, it is essential for a Web Developer to understand the differences between mobile vs desktop platforms.
Birmingham
We couldn't limit our ethos for being a recruitment company who do things the right way to one location. That just wouldn't be fair!

We seek to work with everyone from independent start-ups to globally renowned businesses across Birmingham, supplying them with the best marketing, PR, Creative and Sales talent.

At the heart of the West Midlands, Birmingham is where Pitch first made its mark in a city brimming with culture - it is the UK's second city after all. A melting pot of start-ups and established businesses, Birmingham is home to a variety of agencies, financial & professional service organisations and renowned educational institutions. Birmingham also supports a strong manufacturing & engineering heritage which continues to thrive today.

Top skills in demand in Birmingham (well according to us anyway):

Birmingham has strong demand for marketing, digital and communication skillsets. These are some of the most popular roles we work in partnership with clients on.
Content Specialists

Account Handling/Management

Designers (Graphic, Digital)

Marketing + Digital Marketing Specialists

Public Relations

Project Management

SEO

PPC/ Paid Advertising

​What are salaries in Birmingham like?

Providing a benchmarker for salaries, our Midlands salary survey is the perfect tool for those based in Birmingham to gain an idea of what the market is offering.
​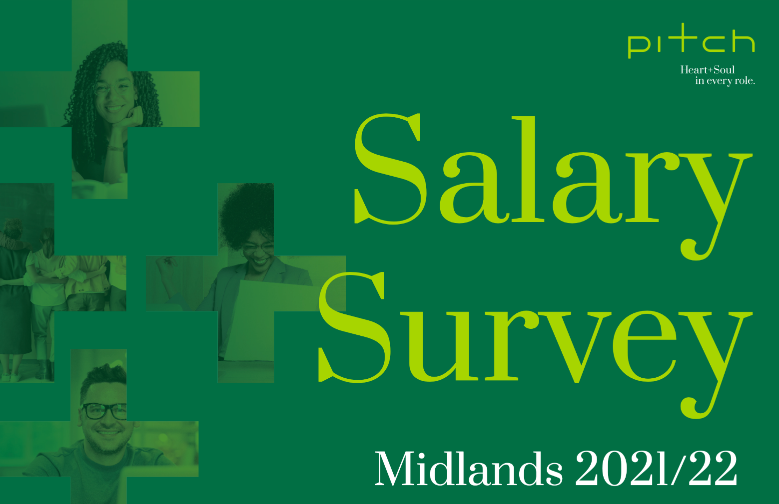 ​
​