Back to All News Articles
How Covid-19 has impacted recruitment: Your questions answered
Posted over 3 years ago by Rebecca Thomas
As we are starting to settle into our new routines following the initial shock of being placed into lockdown due to Covid-19, we are starting to see a lot of similarities between the questions our clients and candidates are asking us.
It is not surprising that people will want to know how they can adapt to the situation at hand and be placed at ease knowing the job market is still turning over. Below we have covered some of the more common questions which we are being asked from both clients and candidates.
The recruitment side
Whilst as expected recruitment across most industries has taken a dip, there are a few rays of sunshine to fuel our thoughts.

What is the candidate market like?
Though sadly reports exist that up to a million people in the UK could lose their jobs, despite the option to furlough staff existing. Positively for employers this means accessibility to talent is higher than the start of the year.
Whilst data is currently unavailable, we have seen an uptick in volumes of candidates with niche skillsets looking for work, including Digital Marketing professionals, Graphic Designers and Creative Account Managers/Directors. Even if your hiring process has been temporarily put on hold, now might be the perfect time to get around the skills shortage, by examining available market talent ready for the upcoming months.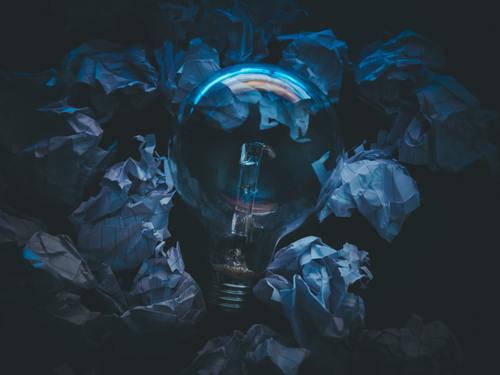 What industries are hiring?
One of the most common questions we are being asked by clients and candidates is "what industries are hiring right now?". Whilst this is difficult to answer as hiring decisions will differ per each company. When taking our core creative and marketing sectors into account, brands which specialise in digital services like E-commerce, tech support and digital communications are currently at the top of the pile in terms of hiring, where your more traditional sectors have slowed down.
For instance, we currently have active roles for Digital Designers, Digital Marketing Executives & Managers alongside Front-end Developers to name a few. Meaning if you are a skilled digital professional now may be the time to look at what is available in the market. Alternatively, for those who have more traditional skills to your name, perhaps you can consider using this time to digitally upskill yourself to help you stand out from the crowd.


How will I be interviewed? And how can I prepare?
Because there are some industries still looking to hire, we are still arranging interviews. The decision as to what and how is up to the client, but typically we are seeing a combination of a telephone interview followed by a second stage video interview.
We recognise not everyone will have a vast amount of experience in conducting video and telephone interviews, which is why our consultants worked together to compile some of their top tips for you. You can also download our free virtual guides as a checklist in how to prepare and act.
We know many businesses do not have the full resources to be able to conduct video interviews, which is why we made the decision to extend our Pitch+ video interviewing platform to all clients free of charge for as long as it is required - click here for more information on how Pitch+ may benefit you.

Is freelance a viable alternative?
With many people being sadly made redundant, some are looking for work in other areas and are considering freelance as a viable temporary opportunity.
It is important to remember many of the businesses hiring freelancers are experiencing the same pinch as with permanent staff, so the volume of opportunities across some sectors may be lower. However, there are some agencies which operate fully remotely and some businesses who will need an extra pair of specialist hands to prepare themselves for an influx of digital requirements, which means this could be a viable path to consider if you hold the right skillset.

As you can imagine, this list of questions is not exhaustive and if you have any further questions about the current recruitment market, what certain industries are doing and how you can adapt to the current climate as a business or job seeker, please do not hesitate to get in touch with us.
​
Image credit
Header: Photo by Startup Stock Photos from Pexels

Image 1: Photo by Nikolai Ulltang from Pexels