Back to All News Articles
"Is my career for me?" - Taking on a career change
Posted about 2 years ago by Julia Williams
The impact of Covid-19 on the livelihoods of employees has left many questioning "what career is right for me?".
As discovered in our returning to work survey, 40% of respondents who had been working from home during the crisis stated they are considering making a career change, with this figure increasing to the 60% amongst those who had been furloughed.
This uptick is likely to be due to fears regarding job security over the next twelve months, however wider surveys also indicate around 1 in 5 UK workers have realised their current role does not align with their ideal life. In the same survey, an anticipated 51% of UK workers are considering changing industries to challenge themselves, followed by 41% looking to increase their work-life balance.
With the internet currently awash with articles in response to workers searching terms like "how to make a career change at 50" or "how to change jobs", we realise that many of these are addressing emotional factors like making sure you select what is right for you but fail to tell you precisely how.
At Pitch we believe in doing things the right way, so we are going to tell you that in many cases changing industries or career paths can be a difficult transition. But it is not impossible.
Combining our knowledge of the recruitment industry across multiple sectors from Marketing and creative to technology and sales, we have helped numerous people make life changing career transitions over the past decade. And, whilst the market has and will continue to evolve over the upcoming months and years, below are some of the best tips we have given to people in your situation previously.
​
Communicate your intentions
We frequently receive applications from candidates for roles and sectors which they hold little or no experience in. It could be that some of these applicants are looking for a career change, but we don't know this because it is not communicated in the curriculum vitae or personal statement.
This often leaves employers questioning why you are applying for the role, putting you towards the bottom of the pile of those who are already skilled and experienced.
In applying to roles make sure you transparently communicate any transferable skills you hold, ideally within the personal statement. Detailing why you are looking to make a change and what motivates you to want to move into the sector and make a difference within the company you are applying to is a fantastic way to get your application noticed.
Remember, you may be asked to go deeper into why you want to make a career change during your interview, so be prepared to communicate your motivations and how your skills can effectively transition later down the line also.

Network and become engaged
Making a transition into a new industry or career field is like starting with a fresh slate. The contacts you held previously may no longer be relevant and the message you are putting across could be outdated. It is time to build your personal brand.
Personal branding is the act of positioning yourself as a figure or authority in your industry, giving you credibility amongst your peers.
Starting fresh no one expects you to be an award-winning maverick who has set up multiple successful businesses, but you can gain respect through actively engaging with your future community.
You can do this by attending and posting to your professional social media accounts about networking events (these are likely to be virtual during Covid-19) you have attended, webinars and podcasts you have found interesting, pieces of creative work you have created or even by connecting and sharing information with key figures on Linkedin.
Through doing this you are likely to feel more engaged in the community you hope to belong to, hopefully providing you with the energy to keep looking for the perfect role whilst forging connections, networking and giving you engaging things to talk about during an interview.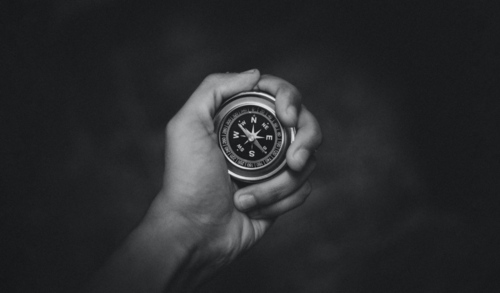 ​
Recognise your limits
Making a career change is challenging, but one of the most difficult element some candidates face is the recognition that they may not be able to transition into a similar level role than previously.
For younger workers this is an easier step to overcome, but if you are debating changing career at 40 or 50 years old, depending on the difference in sector you may have to take a drop in pay and/or seniority.
To understand the complexities of a transition it may be wise to undertake some research, talk with contacts in the industry or to a recruiter, however recognising your limits and having some flexibility around the levels of roles you apply for can make you a stronger candidate in the market. In some cases you may hold transitional skills which are competitive against other applicants which may give you the upper-hand, allowing you to transition faster.
​
We recognise that changing career can be a difficult and life changing step. If you have any concerns or questions about how you can make a transition effective and tailored to your personal situation then please do not hesitate to get in touch with us.
Image credit
Header: Photo by Bakr Magrabi from Pexels
Image 1: Photo by Bakr Magrabi from Pexels