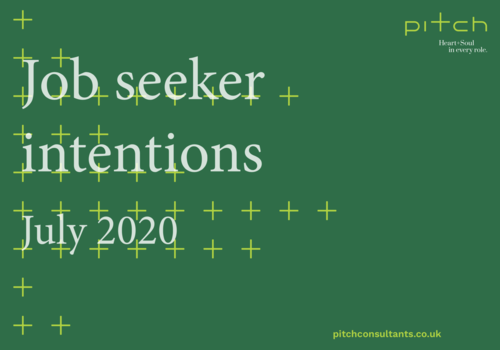 ​
Influenced by the events of 2020, the candidate market is as competitive as ever, meaning you may be able to access top talent easier than before.
Though accessibility to talent has increased, the needs and expectations of job seekers have changed as a direct result of lockdown and the pressures of daily life. Whilst recruitment may not be at the top of your agenda for 2020, to secure and retain talent it is important to recognise how employee sentiments are likely to have developed, adapting your internal processes to suit.
This PDF covers elements employers are likely to encounter in the job search or will be considering when hiring throughout the remainder of 2020, including:
The type of contracts candidates are seeking (full/part time or contract).

How they prefer recruitment processes to be undertaken post lockdown.

Whether job seekers and employees are willing to have reductions to their benefit packages and pay scales.

The impact of lockdown on employees seeking flexible and remote working patterns.