Back to All News Articles
How managers can keep teams motivated when working remotely
Posted over 2 years ago by Rebecca Thomas
With the majority of the United Kingdom now working remotely, many managers and business owners who have previously never facilitated remote working are starting to feel a little awash. Not only do they have to figure out how to drive their company through a significant economic challenge, they have to handle changes in workflow.
For those businesses still trading, managers will want their teams to be operating as productively as possible to ensure they are able to bypass this difficult period. And the key to guaranteeing this is by ensuring your teams are motivated.
Ensuring your teams are motivated is proven to lead to a higher level of job satisfaction and thus productivity in the workplace, a statement backed by numerous research studies which recognise an intrinsic link between motivation and performance. As a manager (we hope) this is fairly common knowledge to you, and whilst you can enforce company incentives, treats and activities in office, doing it remotely can be a challenge.
After working remotely for the past three weeks, take it from us, staying motivated it is not the easiest task. You have to be willing to be adaptable and innovative for your teams, and to keep things as structured as possible with enough variety to keep everyone sane. Below are a couple of the ways we have managed to keep our team motivated and productive during this period, which may help to inspire you.
How to keep your remote teams motivated

Communicate honestly
Currently your teams are seeing their friends and family go through various challenges, and this will impact on their own concentration at work. They may even start to question whether they are going to be next to be furloughed or made redundant, so to make them feel motivated you will first want to ensure they feel secure.
This can only be done through open and honest communications. If they're not at risk of loosing their jobs, reassure them. Tell them they are doing a good job and they are a valued member of the team and what you need from them. Give them a purpose.
This goes for your wider team also, if things are looking risky, tell them. Employee's are more likely to be willing to help if they feel included and engaged in the company.
Stay connected
It goes without saying that staying connected is more important now than anything. But a once per day video call discussing your daily plans and activities won't cut it in the long-run. You need to create something which fosters your organisational culture and identity, which gets your teams cross communicating and having some fun.
Remember now that you are working remotely the office jokes, lunchtime chats and mid-morning snack breaks have the potential to come to a grinding halt as everyone is focussed in their own spaces. Trying to break people out of their own bubble is vital to ensuring everyone stays and feels connected as a team.
In the past couple of weeks we have done a few things to keep us motivated and together as a team from a virtual pub quiz, to self-care incentives and a team pizza lunch. Whilst they took a small chunk out of our days, this was insignificant when it has come to keeping us all motivated and feeling positive. In fact in some cases, it gave us a reason to get our work done in advance for a bit of "us-time" towards the end of the day.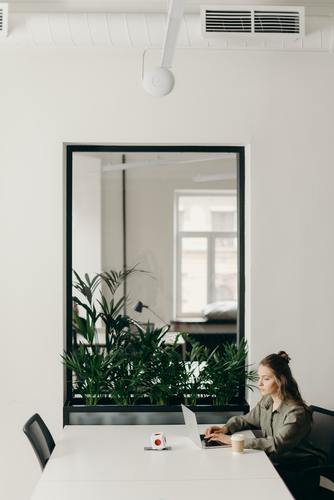 Continue to offer upskilling and development opportunities
Even though you are working from home and facing challenging opportunities, the ambitions of your team will remain the same even if their expectations are slightly lowered.
One of the best ways to motivate your team is to show them that despite uncertainty, you still believe in them and want them to develop as a professional.
We recently wrote a blog on how you can upskill yourself whilst working remotely, where many of the concepts discussed remain the same for employers. Many organisations are currently offering free resources and training for a limited period, so it may be worth doing some research into how you can develop your team ready for a post Covid-19 environment, by allowing them an allotted amount of time to develop themselves and in-turn become more favourable towards your organisation.


Keep in touch with everyone
Though focussing on motivating your current team is important, it is equally as vital you stay in touch with those who may have been furloughed during this period. A simple text or email every now and then, checking in and updating them on what is happening within the business won't take much time, but it will earn you some credit when you are able to bring them back into the office.
Whilst following these stages is important for employee motivation, the most important thing is that you trust your team to make the right decisions (or occasional mistakes) whilst working remotely and recognise this is a learning curve for most individuals who are not used to working from home.
​
Image credit
Header: Photo by Burst from Pexels
Image 1: Pitch made
Image 2: Photo by cottonbro from Pexels