Back to All News Articles
How the marketing industry has positively adapted to Covid-19
Posted about 2 years ago by Rebecca Thomas
Currently it is hard to find a positive story surrounding business prospects during Covid-19.
While there is no denying the seriousness of the situation and the damaging impact it will have to the majority of businesses, we still feel we are not seeing enough of the positive stories, the ones about people who are interacting more with their communities, developing closer connections and readying their brands for the future. Which is why we have reached out to our community to deliver you some much needed good news.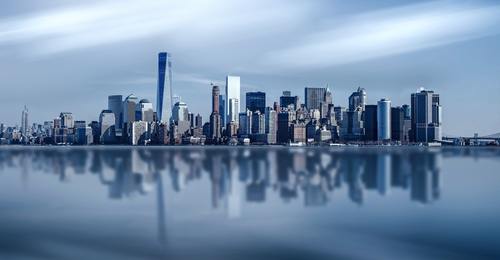 The Marketing Meetup
We have historically partnered with The Marketing Meetup to deliver networking events for marketing professionals in Manchester, however since contact closer than two meters away has become less appealing and more dangerous, networking events have had to take a backstep.
For many networking organisers this has meant cancellations with no real alternatives provided as to how communities may engage with each other during arguably one of the most isolating and confusing times as a communications professional.
Where many would have given up, The Marketing Meetup founder, Joe Glover, has managed to successfully move the offline into the digital environment. Shifting his networking community into a variety of webinars and workshops delivered by key industry figures, including Rory Sutherland (yes you read that right!).
But Joe hasn't stopped there, and has gone further to bring the marketing community together through conversation clubs, where you can discuss, share and help each other through idea's.
For more information on how you can get involved with The Marketing Meetup you can visit our events page.

Sometime
Sometime is a not-for-profit organisation for creative and communication professionals with more time on their hands to work together to tackle some of the issues arising due to Covid-19.
Founded by Birmingham and London based creative agency Notepad, Sometime allows creatives to continue doing what they are best at through open briefs and community spirit. With open briefs from the NHS and United Nations currently active, this is a fantastic way for those who have lost their job or are experiencing reduced hours to create for their portfolio and get work viewed by some of the best, all whilst contributing to the world around them.
Whilst these are just a handful of organisations who are adapting positively to the current climate, we know there are more of you out there. So, if you have any positive stories to share with us, don't be afraid to drop us an email or give us a call.
​
Image Credit
Header: Photo by Burst from Pexels
Image 1: Photo by Pixabay from Pexels
Image 2: Photo by Christina Morillo from Pexels