Back to All News Articles
How Covid-19 has changed job seeker behaviours
Posted almost 2 years ago by Rebecca Thomas
Our recent study into the emotional states of furloughed and working from home employees found that 60% of employees are likely to be looking for a new job. With this in mind we decided to expand our research to uncover what candidates are looking for in the job market, helping employers to recognise any developments and make adaptations to hiring strategies if necessary.
Full-time vs Contract
Whilst our previous study found that 60% of surveyed employees are likely to be looking for a new job, the type of work which candidates are seeking is likely to differ on a per person basis.
Our findings highlighted that securing full-time permanent work remains at the forefront of candidates minds (72.09%), meaning that though many businesses may be considering hiring and brining teams back on a part-time basis post lockdown, this is unlikely to resonate with employees longer term, as they are ultimately seeking to ensure financial security.
One interesting development throughout lockdown has been the increase in candidates looking to take on freelance and contract work, either to boost incomes or gain greater control and flexibility over their working day, opening up new and more flexible ways to introduce temporary/part-time staff to teams.
Benefits package
The benefits package encompasses a variety of elements from flexible working, to salaries and added perks (additional holidays, healthcare plans, etc). We recognise that as lockdown hindered businesses ability to grow revenue, they may be looking to make cut backs. One of the ways we see this occurring is through changes to the benefits package.
In terms of additional perks the majority of candidates stated they would be willing to have a reduction in company days out/activities, the availability of company cars, healthcare plans and extra holidays if it meant they could secure and retain employment. What was not favourable were reductions in areas which could impact their long-term livelihoods, with reductions to pension plans least favourable.
Pay cuts
Cuts to pay are one of the most common reductions we are seeing today, with team members either having their hours reduced to part-time or taking a reduction to help business expenditure.
The positive news for employers is that 43.02% of candidates surveyed would be willing to take a pay cut to secure employment with their current or future employer. This means that business owners can safely consider reducing salaries as a viable way to cut the benefits package without sacrificing staff loyalty. However, as this figure still lies below 50%, it is wise to take into account individual circumstances and preferences before enforcing this as an option.
Of our surveyed candidates 51% admitted they would be willing to take a reduction of between 1-5%, reducing to only 16% willing to take a cut of more than 15%. It is wise to remember that these figures are variable depending upon seniority level and personal circumstances, where an across the board approach is unlikely to be successful in retaining talent. Additionally positioning yourself as too low in the market when hiring a new team member is likely to have an adverse impact on the quality and experience level of candidates applying, so it is important to take a measured approach if you are considering reducing salaries.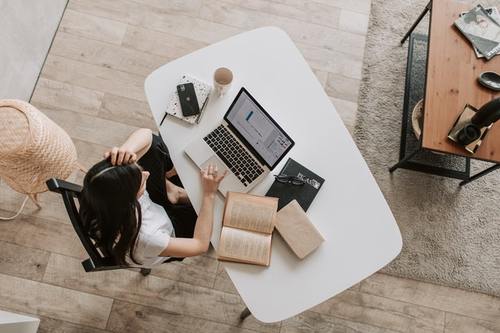 Flexible working
As a result of lockdown, many employees have experienced the benefits of a remote working pattern, with many saving money on commute expenses and spending more time with family to name a few.
Naturally as a result, many are now looking to implement a remote working pattern into their daily lives. For employers the good news is that many employees are not looking for a fully remote working pattern and instead favour a hybrid working structure over alternative options by 61%.
Hybrid working allows employees to have a mixture of working in office and from home. The balance is often split in a 50/50 format and allows flexible start and finish times, however it is at the discretion of employers to find what suits their business best and adapt accordingly.
Listening to your employees and introducing a flexible working option into your business can be a cost-efficient way to boost their benefits packages, which may be pertinent to staff retention and satisfaction if you are looking at making cuts in other areas.
For a full overview of our findings and recommendations as recruitment partners, you can download the full report by clicking here.
​
Image credit:

Header: Photo by Andrea Piacquadio from Pexels
Image 1: Photo by Vlada Karpovich from Pexels​