Back to All News Articles
How you can incorporate flexible working in your business.
Posted over 3 years ago by Ellie Tibbs
As an active worker you will probably have come across the phrase 'candidate led market' once or twice during your career. This essentially means the market is highly competitive, where candidates receive more than one job offer at a time. Essentially, they have the pick of the market and the company benefits package is key to reeling them in.
The package offered differs from company to company, some offer additional holiday whilst others prefer a healthcare plan and a company car. But, it is vital to remember that candidate attraction should always be at the forefront of this package. It should appeal to candidates in ways which competitors fail to, and therefore should be frequently adapted.
As recruiters who are actively engaged in the candidate market, we are in an advantageous position where we can fill the gap in knowledge between what you may think candidates want and what they actually need. To assist with this, we recently conducted a survey amongst our candidates that enabled us to discover that 3 in 5 would actually accept a job offer which offered flexibility over alternative company perks.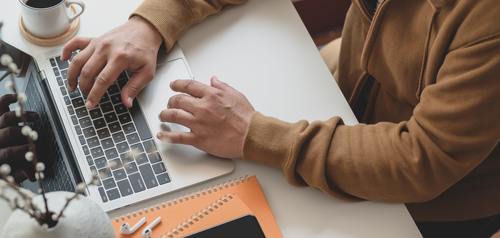 These statistics aren't surprising, with 70% of UK employees believing flexible working makes a job more attractive to them, adapting the mega trend of flexible working into your recruitment strategy is sure to resonate.
Whilst we all know flexible working has the power to influence recruitment strategies, we are all guilty of not addressing the how. As a team leader, manager or business owner, you may see the benefits which flexible working could have for your business but implementation can look like a minefield, therefore it is important to devise a clear strategy to outline guiding principles.
How you can implement flexible working?


Have clear principles
First and foremost, it is vital to lay out a clear grounding. Consider the following questions - what are you going to offer? Will it be flexible start times or working from home? You may want to conduct internal research to find out what will benefit your current employees the most over what your competitors are offering.Taking in differing perspectives will enable your team to feel involved in the process, contributing towards overall job satisfaction.
Once you know what you are going to offer, lay out the parameters for what this will look like. Will only a set amount of staff be able to use the benefit at the same time or will everyone be able to provided they are performing against specific metrics?. This enables you to retain a business approach and an element of managerial control over your employees whilst they experience the benefits of flexible working.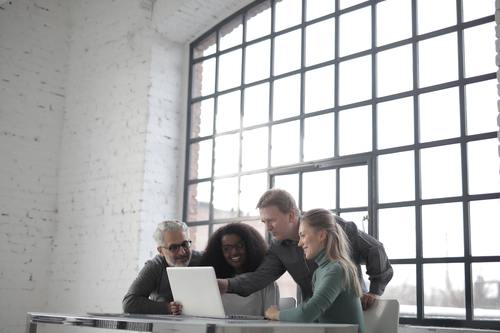 2) Don't let communication slip
Having multiple employees out of office at once can open the business up to communication errors, especially if you are taking on large scale projects and campaigns. Remember, this isn't like annual leave, an employee may be away from their desk at a more frequent basis, therefore (depending on the nature of your business) it is important to look into project management and communication tools as a means to fill the gap. Sorry email, you may not be good enough here.
Because we are experienced in recruiting across the freelance and remote sectors, we frequently come across roles which offer flexible packages and therefore relevant tools to aid communications. Below are a list of some of the most common ones we come across, however we advise you also do some wider research to discover alternatives which may work better for your business.
Slack - Consider this to be your online staff room, working like a chatroom to reduce clutter in your inbox.
Insightly - Marketing, sales, project management all in one, this platform allows you to stay connected across a variety of disciplines.
Trello - Enables you to create lists & boards for project or campaign management, allowing you to stay ahead of timelines and what your employee's may be up to whilst they are away from the desk.
3) Evaluate, analyse & adapt
If you implemented a change in team structure, you would probably evaluate it after a period of time to see how effectively it is performing. With this in mind it is important to continually assess each month or quarter how flexible working is performing for your business.
It is important to remember that every business is unique, and therefore the way you analyse this may be different on a case by case basis. Some of the most common examples we come across in sales is whether KPIs & targets are being hit. For marketers, developers and creatives it may be whether campaigns are being completed on time.
It is important to note that even if certain variables are not being hit, this does not mean flexible working should be abandoned, rather it should be tweaked to better meet the performance needs of your team.
​
Though enforcing these structures will help your transition into having a flexible workforce, to ensure it is truly effective, it is vital you have teams which you can trust. Striving to ensure you are able to find your perfect employee match, we provide recruitment services across Birmingham, Manchester and beyond to a variety of marketing, creative, tech, FMCG, B2B and B2C professionals. For more information about how we could potentially help create your perfect team, get in touch with us today.
Image credits:
Header: Photo by Polina Zimmerman from Pexels
Image 1: Photo by bongkarn thanyakij from Pexels
Image 2: Photo by Andrea Piacquadio from Pexels