Back to All News Articles
Why graduate unemployment matters
Posted about 1 year ago by Heidi Moreby
Graduate/junior level recruitment has taken a huge hit over the course of the last year with an 11% reduction in the number of entry-level graduate jobs and concerns over youth unemployment mounting.
Whilst it is easy to assume that these up and coming graduates will recover in time, a lack of hiring in the entry-level/junior market is likely to have a negative impact on businesses in the long-term.
Why businesses are not hiring juniors
Most businesses have had a turbulent 12 months to say the least. Financial constraints have meant businesses have had to make cost focused decisions around hiring. Whilst hiring a junior or less experienced employee is more cost effective from a salary perspective, when it comes to short term commercial impact their influence is likely to be less than that of a more experienced hire.
Due to placing a heavy focus on generating revenue, many companies have not been able to invest the time they may have previously put into training a junior/graduate level hire, making hiring mid-level talent the preferred option.
A further barrier has been the issue of trust surrounding remote working and younger employees, with some businesses not feeling confident in their ability to support, train and onboard a junior team member remotely.
Why not hiring junior talent is an issue
Many business owners and leaders may see junior unemployment as a small issue in relation to other business challenges being faced right now, unlikely to impact them and their teams in the long-run. But this is far from the reality.
Future skills
The workplace is going through a digital revolution, with digital marketing, content and ecommerce skills more in demand than ever.
As digital skills become more in demand, employers are likely to want to hire people who have knowledge and experience of using such platforms on a daily basis. This is where the generation of 'digital natives' comes into play.
Having grown up in the world of social media, algorithms and technology, digital natives are extremely in tune with developments in the technical space and may be able to help drive businesses forward in the digital revolution. The issue? They currently don't have the required experience to make an impact despite holding the basic skills and drive.
Digital natives are currently the junior talent knocking on so many businesses doors and a failure to take on that talent, nurture and grow it, could have an impact on the digital evolution of many businesses years down the line.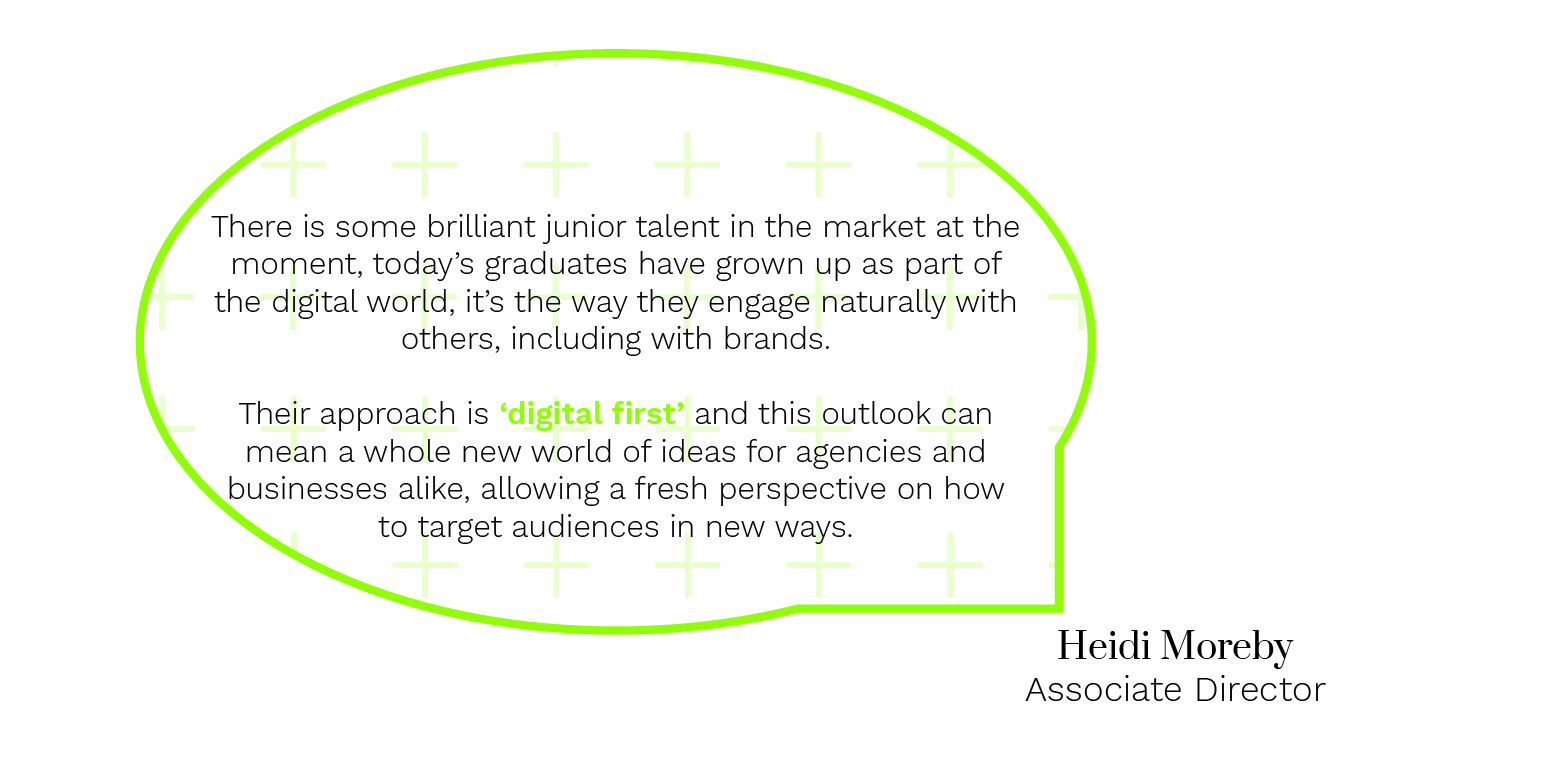 ​
Nurturing your own talent
Though taking on a junior hire requires a lot of time and sometimes monetary investment in training, it is often a fantastic way to how grow your own talent, effectively shaping it to business needs and expectations.
Taking on a junior hire can also have an added bonus of up-skilling current teams, providing managers and mid-level employees with the opportunity to lead and mentor less experienced talent, developing their management skills in all areas from project management to training.
In-house roles can be very diverse, requiring many different areas of responsibilities If you have a skills gap in your team, a graduate is a great option to invest in! You can support them in learning the specific skills that your team/business require. They are often more open to specialising in an area than someone who has been working more generalist roles for and who has already found their niche.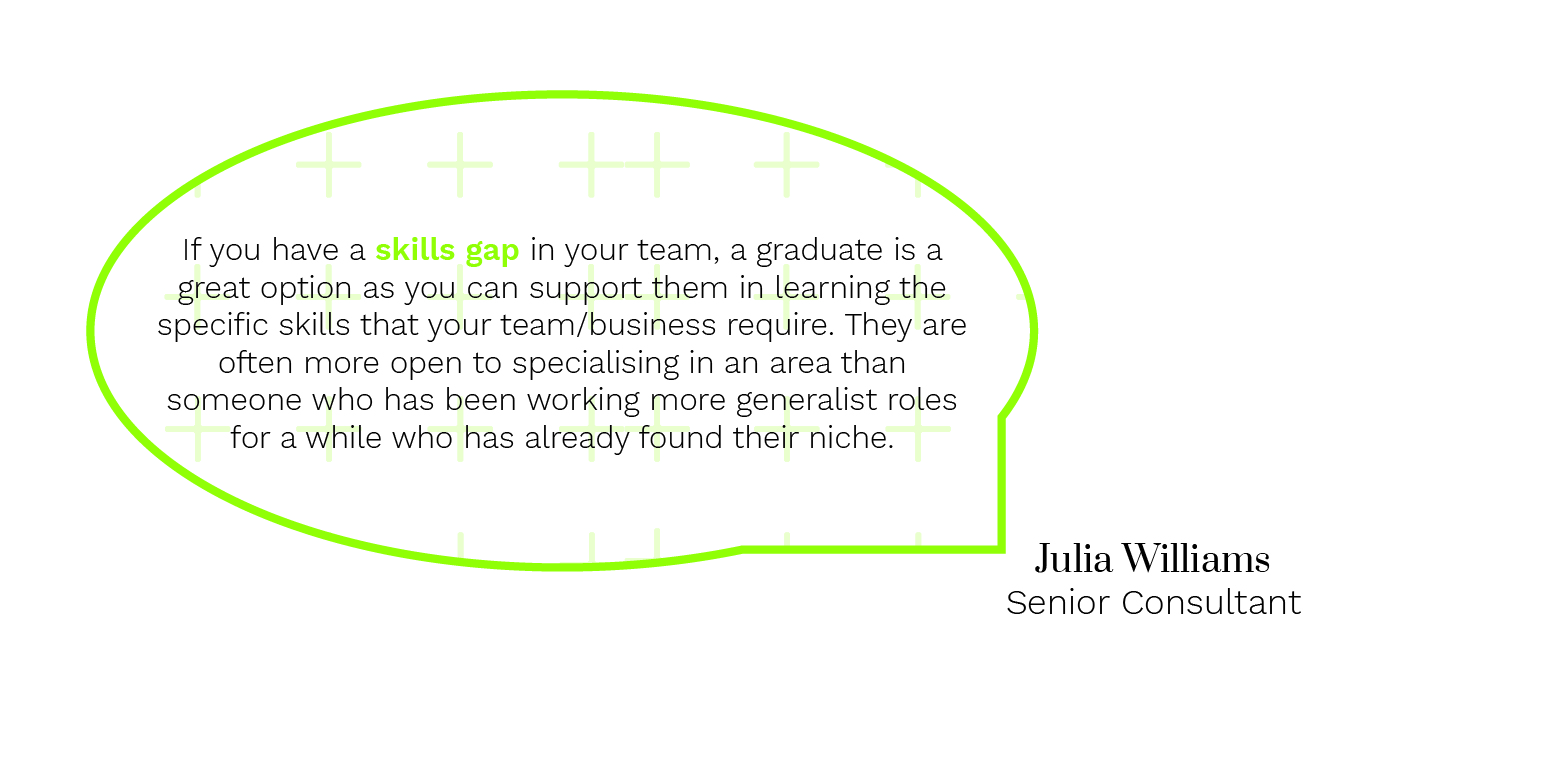 ​
The silver lining
Though some businesses have continued to hire junior talent throughout the last 12 months, overall it has been a challenging market for graduate/entry-level job seekers.
However we've noticed significantly more candidates have been interested in freelance and contract opportunities, seizing the opportunity to develop their skills and experience in a variety of positions whilst they work on securing a permanent role.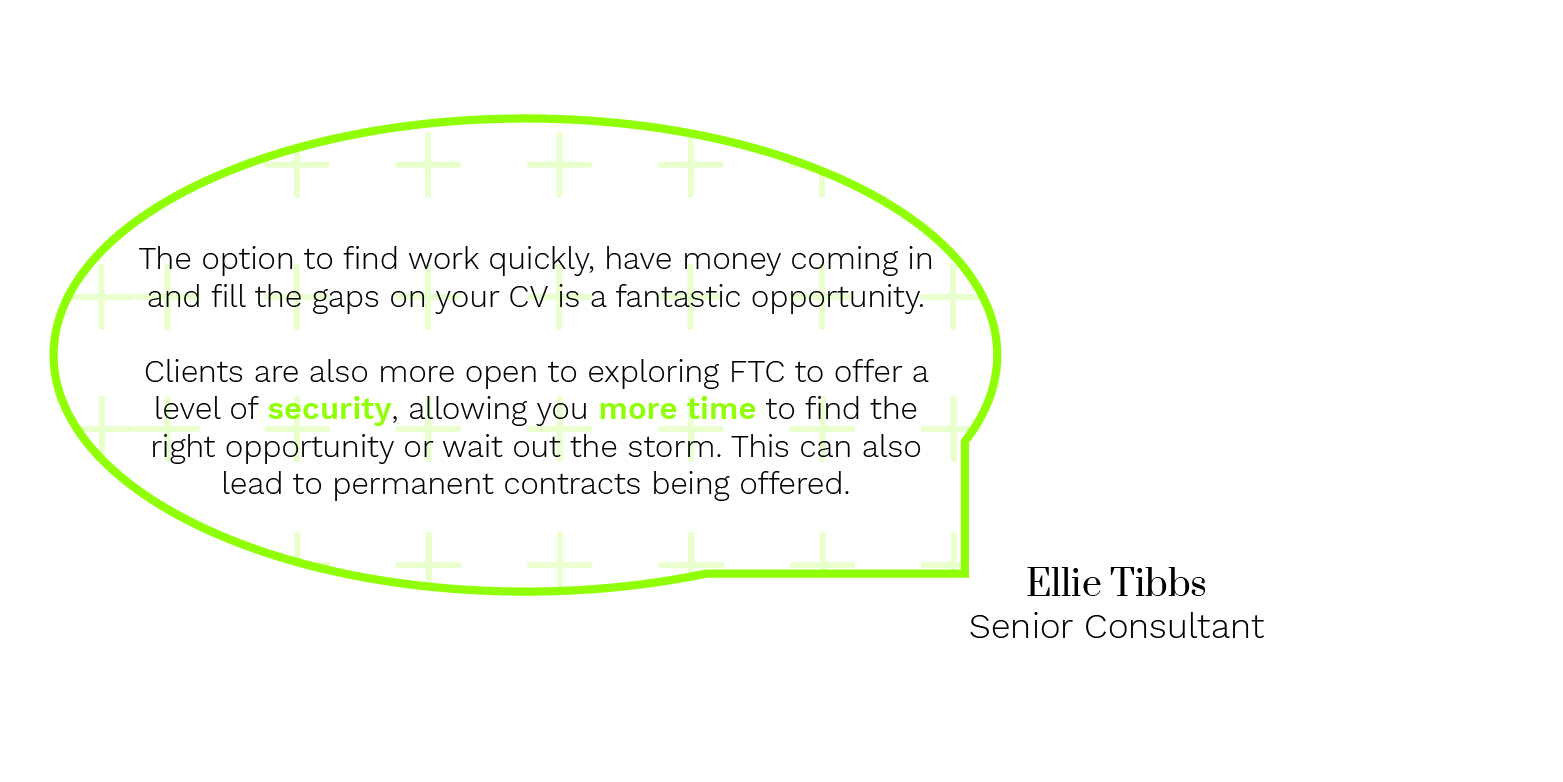 ​
​
Image credit
Header: Photo by Akil Mazumder from Pexels